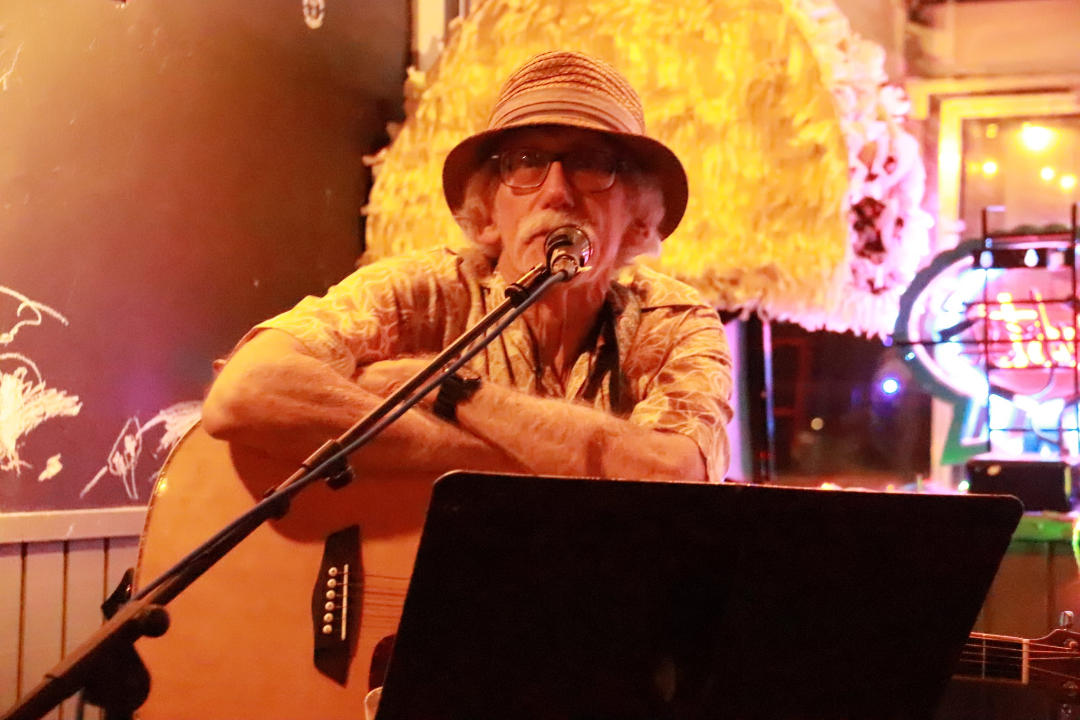 Americana
Folk
Music
Soloist
Melodic introspective folk and Americana lyrics usually by noted poetic lyricist and published songwriter in Ohio Irish American News Lady Ives of Rocky River and musical arrangements/vocal styling and guitar playing by Congito.
Congito has been performing at open mics and coffeehouse venues for two years.
Congito Martin Elliot Jaffe was a career counselor for over 35 years, serving for 20 years as the Manager/Counselor at INFOplace, the adult career planning program of the Cuyahoga County Public Library and then for 10 years at Jewish Familly Services Beachwood.