Cleveland's 48 Hour Virtual Music Fest began as an online event created to give local performers an opportunity to continue their profession, while also benefiting programs and charities in need of financial support during the early days of pandemic uncertainty. Now in its 15th month, the festival has become a focal point of pandemic performance and generosity recognized not only across northeast Ohio, but reaching across the country and even globally.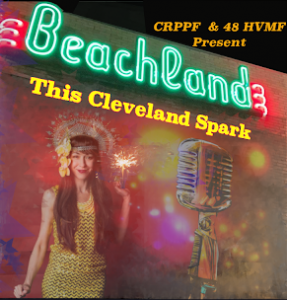 September 2021: This Cleveland Spark
48 Hour Virtual Music Fest & Cleveland Rocks: Past Present and Future are partnering up to raise funds for an in-person (and live streamed) monthly Songwriter Series *THIS CLEVELAND SPARK* happening the last week of each month at the Beachland Tavern, hosted by Meganne Stepka!
100% of money raised through this fundraiser will be distributed to the many artists performing at & organizing these events! Our goal is to raise enough money to cover six months of events, and to be able to pay a stipend to each artist who performs for their time and talent. We will keep this fundraiser open for as long as it takes to reach this goal!

Love 48HVMF?  Check out our merch!  All sales directly support the festival's ongoing programming.