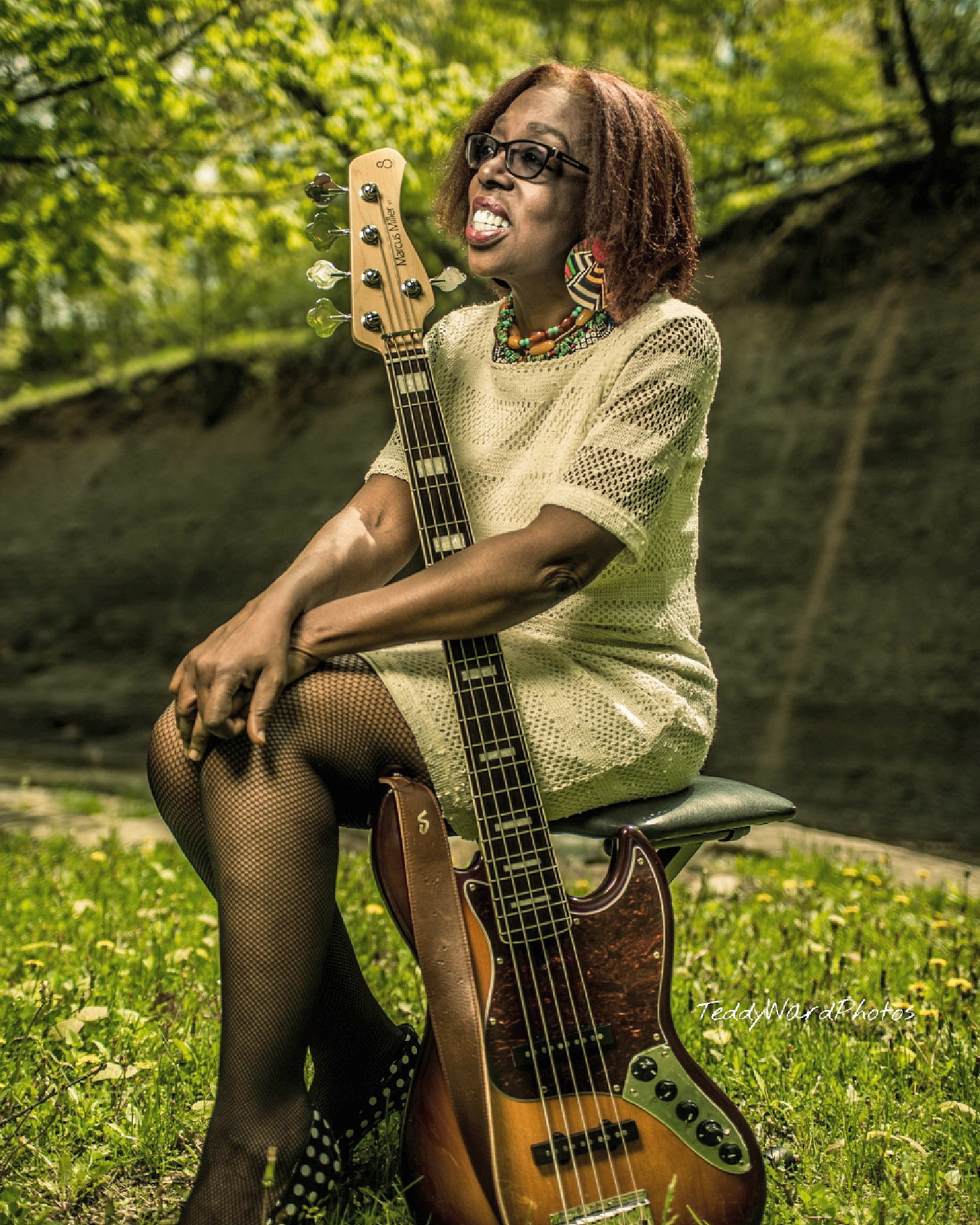 Gospel
Indie
Instrumental
Large Group (4+)
R&B
Soul
Love the blues? You'll love Afi. Love RnB? You'll love Afi. If you love to groove, no matter the music, you'll definitely want to be in the audience when Afi plays. Whether solo or with her band, Afi's mission is to get you swaying and tapping your feet.
Afi plays bass and keys. She's a singer-songwriter as well as a producer. No matter the music, Afi believes in the groove. Listen to her. You'll hear the groove and you'll definitely feel it.
Afi grew up in Nashville, Tennessee, listening to iconic radio stations: The Grand Ole Opry on WSM, John R on WLAC. Although she was a kid, she inhaled everything she heard.
From piano lessons as a youngster, Afi started playing gospel piano when she was 16. As an adult she always flirted with the bass. She'd pick it up, study for a while and sell the bass. In 2009, Afi decided to give it one last try, but she gave herself a mission. This time, she'd find a place to play. Fast forward. Fulfilling that bucket list item led to starting a band, producing and releasing original music.
What else does Afi do? Since 2004, she's worked as a teaching artist for elementary and high school students, using music and songwriting for everything from anti-bigotry efforts to financial literacy. She's also an award-winning journalist and author, whose work has appeared in USAToday, Essence.com and on NPR affiliates and programs.