Performer Type
Group Size
Keyword Search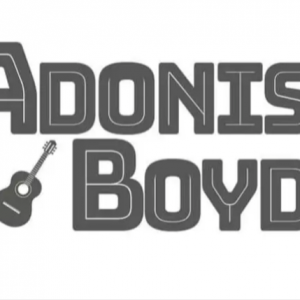 Hi I'm Adonis Boyd Music, I am an Indie Punk Artist From Cleveland Ohio, and I love spreading my talents around to many people around the world, and letting them know that they have something to live for, and that they shouldn't ever give up on your life, because you are worth it
---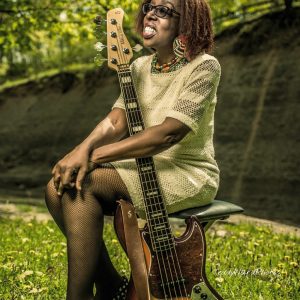 Love the blues? Love RnB? If you love to groove, no matter the music, you'll love Afi on bass and keys. Whether solo or with her band, Afi's mission is to get you swaying and tapping your feet.
---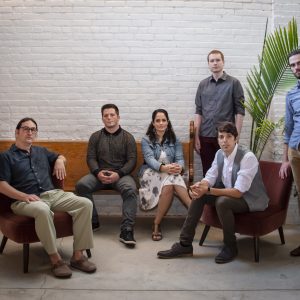 Bringing new life and recognition to Italian Folk Music.
---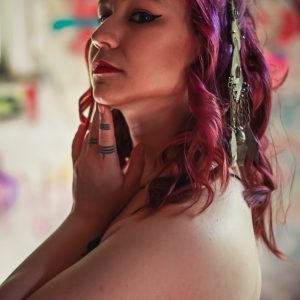 Aminah has been shaking things up a bit for the past 10 years fusing Bellydance with a classic Burlesque and Waving flavour. When she isn't teaching or being the ultimate Sass Master on stage, you can find her amongst Cleveland's Horror Cabaret Company, The Monster Dolls.
---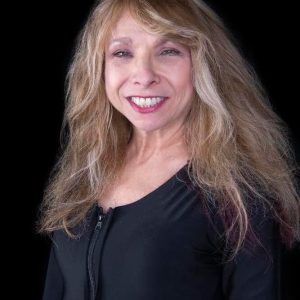 Angelle has been performing since childhood. Born with a genetic eye disease called Retinitis Pigmentosa, she began losing her eyesight at age nine. With 20% of her field vision left, she makes music as much as possible, and volunteers regularly.
---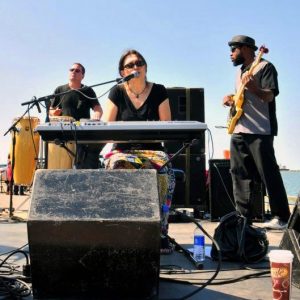 Anita Herczog has been performing in local Cleveland bands for more than 3 decades- first in popular cover bands (Rumor Hazit, Tymz Up, Shooter, The Band Intense), then (mostly original music) as anitakeys, with a revolving group of musician friends in the friends band.
---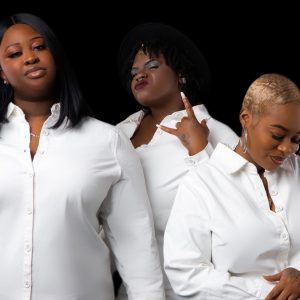 As the name suggest, we strive to bring a God Energy through the sweet sounds of Hip-Hop, Neo-Soul and R&B
Our focus goes beyond being musically pleasing. We aspire to touch your soul, providing a whole new vibe.
---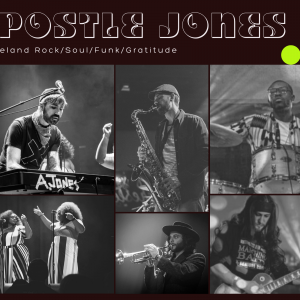 APOSTLE JONES is a bonafide Midwest rock/soul band, on a style-bending mission. Featuring powerful bluesy vocals and funky soul vibes. Featured as Clevelands Best of Local Bands and Most Interesting People lists in 2021, they leave audiences asking where are you playing next!
---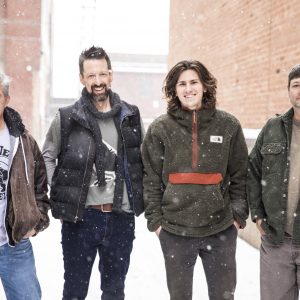 You want a tight, hard-rocking three-piece to open your gig, or get people stamping their feet, bobbing their heads, and singing along at the fundraiser? We're your knights in shining armour.
---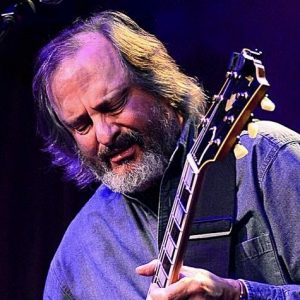 Ancient & Original Blues.
---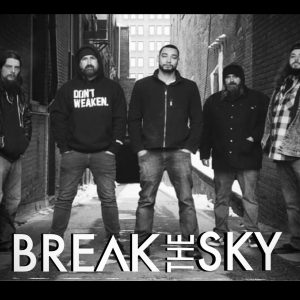 Break the Sky is aggressive rock/metal band from Canton, Ohio. Each member of the band brings their own style and influence creating a unique sound of heavy riffs, grove, and melody that will leave you feeling energized.
---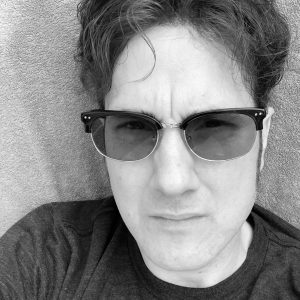 Brian Alan Hager is an American singer/songwriter, guitarist, multi-instrumentalist and vocalist originating from Cleveland, Ohio. His guitar and synth based music fuses elements of pop, rock and roll and alternative music into a blend of modern pop/rock.
---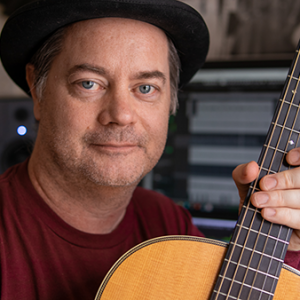 Charlie Mosbrook is an award-winning songwriter, multi-instrumentalist, performer, and advocate for American folk music.
---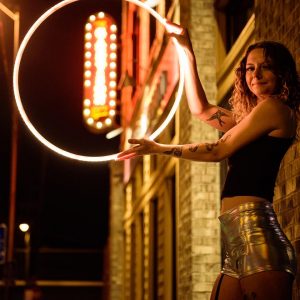 Cheylo Hoops is a performing artist based out of Northwest Ohio. She specializes in single and double hoop performances. She lights up the night with her LED hoop and her fire fans. She is also a model server and character server for your special themed event (with 5 years of Bartending experience). She has worked […]
---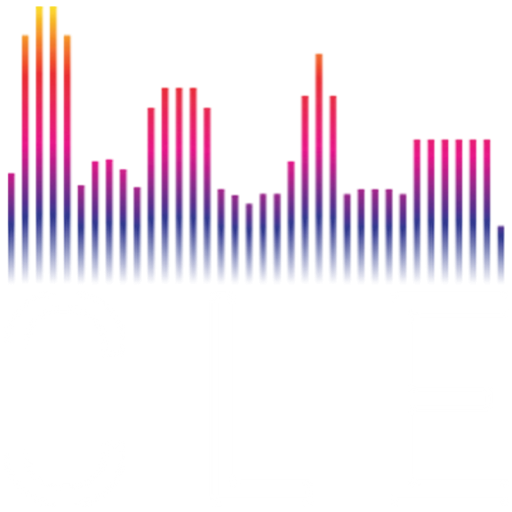 Chris Donley is more than just a singer/songwriter: he is the quite possibly the hardest working musician in Ohio… When it comes to his solo acoustic shows, Chris allows the crowd to decide the outcome of the show by taking request after request, almost trying to get the crowd to stump him with his huge […]
---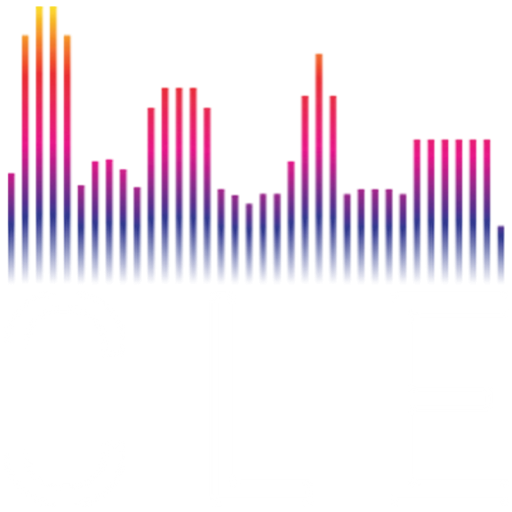 City Six Strings is a group classically-trained string musicians specializing in curated playlists for weddings, parties, and corporate events. From pop to rock to Bach, we bring international performance experience and professional versatility to elevate any event.
---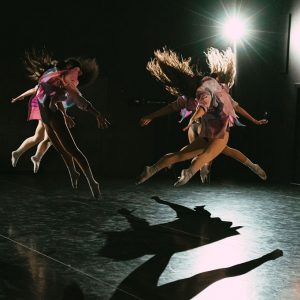 Our style is a fusion of jazz, contemporary, ballet, modern, and hip hop to create our own somewhat commercial style of dance, with a mental health spin, as we were founded by a physical therapist who believes movement is the key to improving both our mental & physical health.
---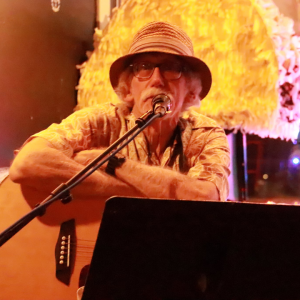 elodic introspective folk and Americana lyrics usually by noted poetic lyricist and published songwriter in Ohio Irish American News Lady Ives of Rocky River and musical arrangements/vocal styling and guitar playing by Congito.
---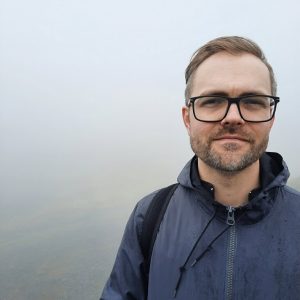 Always fine-tuning his brand of Indie Dreamwave, Craig Rich explores soundscapes in an aggressive, yet dreamy way that combines both noisy intensity and restraint. His blend of fuzzy guitars and catchy melodies often take a page from Eno, Marr, and the 90s alt/electronic scene.
---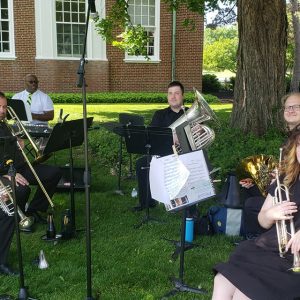 We are Cuyahoga Brass, a brass quintet serving Northeast Ohio! We are happy to provide our services for churches, weddings, commencement ceremonies, private events, community events, and much more! We are composed of two trumpets, French horn, trombone, and tuba. Contact us for information and pricing.
---